Come visit our Nana's House Thrift cottages.
We accept gently used, clean, resellable items for our Thrift Cottages. Small items can be dropped off at either of the cottages from Tuesday to Saturday from 10 am – 4 pm. Please do not drop items off on Sunday or Monday when the cottages are closed. Weather can damage the items and other people get tempted to help themselves when "things" are left outside by the door.
If you have large items to donate, such as furniture, you can schedule a pick-up. Call 321-724-5111 and select option 2 for Thrift Cottage #1, or option 5 for Thrift Cottage #2. Leave a message with one of our volunteers or on our voice mail. Someone will call you on the weekend to discuss your donations, confirm your personal information, and arrange for pickups. Tuesdays are our normal pick-up days.
Locations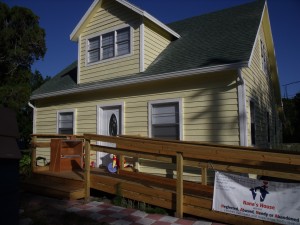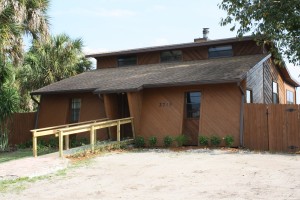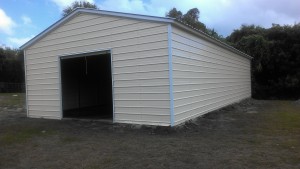 Thrift Cottage #1
2540 Malabar Rd.
Malabar, FL 32950
321-724-5111, option 2
This cottage features adult women's clothing, girl's junior clothing, toddler girls and boys clothing, along with jewelry, shoes, purses, knick knacks, books, movies, cds, pictures, small furniture and kitchen items.
Thrift Cottage #2
2715 Garden St.
Malabar, FL 32950
321-724-5111, option 5
This cottage features a larger assortment of kitchen items, furniture, knick knacks, art work, books, frames, linens, kid's toys and games, videos, books, and craft items.
Don't forget to visit our new Furniture Barn behind Thrift Cottage #2. It features gently used furniture and appliances of all kinds.